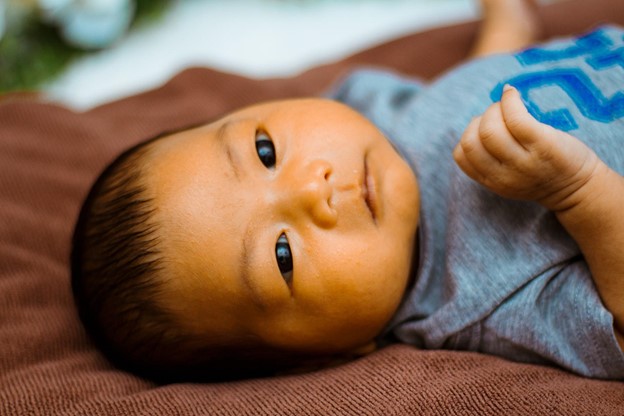 A To-Do List for the First 30 Days of Parenthood
Having a baby adds a lot to your plate. There are diapers to change, feeding schedules to manage, and a seemingly endless stream of pediatrician appointments to attend. It's easy to lose sight of big picture stuff like money when you're still adjusting to parenthood, but a wrong move now could affect your family's finances for years to come, especially if you're already struggling.
No matter the sleep deprivation, the Mom brain, and the million other things on your to-do list, make time for these money tasks ASAP after having a baby.
Enroll your baby in health insurance
Most insurance companies give parents 30-60 days to enroll their baby in a health plan. If you miss this window, your child will lose coverage 30 days after birth. Since healthcare costs in your baby's first year are some of the most expensive, it's important to move quickly. Here's what you need to do to get your baby insured:
Apply for a Social Security number. You can do this by filling out a birth registration form at the hospital where you delivered your baby, or at your local Social Security Administration office.
Compare your options. If both parents have health coverage through their employer or the marketplace, compare prices and plans to determine which policy to choose. You may also qualify for coverage through the Children's Health Insurance Program, or CHIP.
Contact the insurance company. If you have insurance through the healthcare marketplace, you can update your application online.
Buy life insurance policies
The best time to buy life insurance is as soon as you learn you're having a baby. But if you haven't purchased a policy yet, it's better late than never. Life insurance is a must because if one spouse dies, it pays a death benefit that covers medical bills, lost income, childcare, and other costs you'll have to bear alone as a newly-single parent.
A lot of young people are intimidated by life insurance, but there's no reason to be. The process is actually quite simple.
Research insurers and get quotes. Talk to the professionals at Dickerson Agency about finding a policy that suits your family's finances and needs.
Talk to an agent. When you're ready to buy a policy, you'll need to answer some questions about yourself and your medical history. For some policies, including simplified issue and guaranteed issue policies, this is all that's needed to enroll, and no medical exam is required. However, these policies usually have lower benefit amounts and higher premiums than medically underwritten insurance.
Look for free life insurance. Low-income families can still access coverage through MassMutual's LifeBridge program, which provides $50,000 policies for eligible families.
Get a policy. After the underwriting process is complete, all that's left is to wait for your application results! This process can take a few weeks, so be patient while your application is processed.
Complete your estate plan
Like life insurance, an estate plan is one of those things you hope you never need, but you'll be glad to have it if you do. That's because an estate plan does a lot more than name who gets your stuff if you die. Just look at these documents your estate plan may include:
Last will and testament. Your will informs how property is divided as well as who takes care of your minor children if you're not around. Even if you have few assets, a will is essential for naming guardians.
Yes, you can create a free or cheap will. Wills don't have to be costly. If cost is an issue, you can use a site like FreeWill.com or even create one on your own and have it notarized.
Valuing your assets. When creating your will, it's a good idea to know the worth of your assets including your home and investments.
Powers of attorney. Powers of attorney give someone else the right to act on your behalf if you're incapacitated. An estate plan should include both healthcare and financial powers of attorney.
Living will. Also known as an advanced healthcare directive, a living will details the types of end-of-life care you want to receive.
A quick note to business owners
When you're taking care of your newborn, sometimes the rest of the world can disappear. However, when you're a small business owner, you still have that responsibility on your shoulders. So, during that first magical month with your child, don't forget to handle the financial obligations that come with running a business. Make sure that you're on top of your quarterly taxes, take care of any reports that need to be filed with the state, and keep a watchful eye on your finances. Although time may have stopped when you brought your child home, the business world kept turning, so try not to forget about your other baby!
These three items are only the beginning of the many ways your family's finances will change after having a baby. There's a budget to revise, daycare to pay for, and a college fund to start. However, while some financial to-dos can wait, these are three you can't afford to delay. Knock these three items off your to-do list within the first 30 days and you'll set your family's finances off on the right foot.
* Thank you to Brittany Fisher at Financially Well for writing this article. If you liked this article and would enjoy more tips and tricks, please visit  http://financiallywell.info/