MEET THE
DICKERSON AGENCY TEAM


Courtney Tighe
Courtney Tighe is a licensed property and casualty insurance agent who focuses on commercial lines insurance. A nearly 25 year veteran of the insurance industry, Courtney has enjoyed helping her clients with insurance solutions so that they can focus on making their business a success while being properly protected. In her spare time, Courtney enjoys watching her kids play sports (soccer and football), traveling, cooking, amusement parks and spending good quality time with her family and friends. Originally from Phoenix, AZ, Courtney has been a resident of Cobb County for the past 17 years.

David Leith
David joined the team in 2016 with 4 years' experience in the insurance industry, starting when he was 19 years old. He is a licensed property and casualty agent, who specializes in personal lines insurance. He likes to help each client find the best coverage for their unique situation. In his spare time, he likes spending time with his wife and friends and doing outdoor activities, like riding 4-wheelers and playing softball.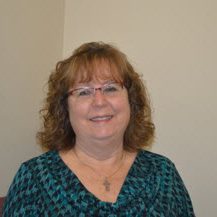 Debra Frisby
Debra Frisby is a licensed property and casualty insurance agent with a designation of CISR (certified insurance service representative). Debra believes in having relationships with her clients and not just business transactions. Her goal is to really get to know her clients so that she can better assess their needs for the protection of their family and assets. Debra, a native Southern Californian, relocated with her family to Georgia in 2003. Prior to her move, she managed an independent agency in California. She lives with her wonderful husband of over 30 years and menagerie of animals (including dogs, a cat and turtle). She is the proud mother of a son and daughter. They are home in between their various activities – college, National Guard, jobs, mission trips. She is an active member of her church. Most of her leisure time is spent with church activities, attending college musical concerts or just sitting on the screen porch overlooking nature and reading.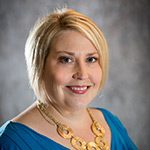 Kimberly Dickerson
Service Manager / Licensed Agent
Kimberly Dickerson, CIC, is a Second Generation Independent Insurance Agency Owner in Kennesaw, Ga. Kimberly is a Licensed Life and Health, Property and Casualty, and Surety Agent/Producer in multiple states in the Southeast with over thirteen years of experience in the insurance industry. Recognized as a dedicated industry professional, Kimberly served as the inaugural chairman of the reinvented Young Professionals Committee of the PIA of Georgia, and in 2012, Kimberly was honored as the Young Professional Agent of the Year by the Professional Insurance Agents of Georgia. Kimberly has served on a number of Agent Advisory Boards and currently sits on the IVANS Agent Advisory Board. A strong advocate of the Independent Insurance Agency model committed to being a positive influence for change in the industry, Kimberly travels annually to Washington D.C. to lobby on behalf of the insurance industry. In her free time Kimberly enjoys spending time with family and friends, traveling, and catching a great soccer match.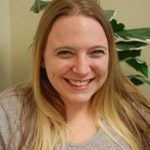 Lindsey Knight
Account Manager / Licensed Agent
Lindsey started at the agency in June of 2010 as the receptionist and has worked her way up to personal lines account manager. She recently took on a new position as the personal lines processor and will be working with the other personal lines team members to do all the behind scenes work. She is also working towards here CISR designation and is 2 classes away from completing this. Lindsey and her husband Jeremy live in Acworth with their 4 kids and wonderful pets. She spends most of her free time taxiing her kids around to baseball and basketball along with taking care of her new baby.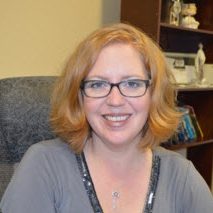 Lisa Dickerson
Operations Manager
Licensed Agent
Lisa Dickerson, CPIA, started with Dickerson Agency in 2001, originally just helping out in the family business. She is a licensed Property and Casualty insurance agent. She has experience in both the personal lines & commercial lines departments. She enjoys getting to know her clients and truly understanding all of their insurance needs. Lisa has served on a number of Agent Advisory Boards and currently is on the Young Professionals Committee of the PIA of Georgia. Lisa also travels annually to Washington D.C. to lobby on behalf of the Insurance industry. In her spare time, she enjoys golf, traveling, spending time with family & friends and hanging out with her dogs, Opie and Temma.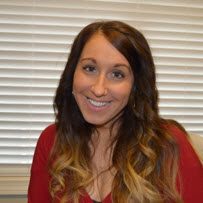 Melissa Price
Melissa is a native New Yorker and has been in Atlanta since 2006. She has been in the insurance industry 9 years, specializing in property and casualty & has recently received her CPIA designation. She loves to spoil us with her culinary skills & in her free time loves to go to wine tastings & art classes.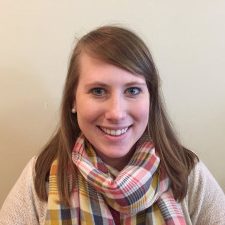 Rachel Weaver
Rachel Weaver started working with us in February 2016. Rachel is usually the first person you speak with when you call in and is ready to help you anyway she can. She wears many hats in the office from handling all the admin duties; she is our Marketing Rep as well as being the go to person for the staff when someone needs an extra hand. Rachel graduated from Kennesaw State University in 2014 with a Bachelor's degree in Psychology. She has lived in Georgia her whole life and is originally from Henry County. She likes to read, cook, and hang out with her friends outside of work. She also likes to do outdoor activities such as hiking and kayaking. She is planning on going back to school to get a doctoral degree in Industrial Organizational Psychology.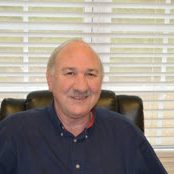 Roger Curtiss
Account Manager / Licensed Agent
Roger is a licensed Georgia Property & Casualty (P & C) insurance agent with a background as an insurance company P & C underwriter, managing general agency P & C underwriter, program underwriter & administrator, marketing department manager, and insurance producer with over 30 years of insurance experience. Presently, he is an account manager / customer service representative handling the larger customer clientele. Roger was born in Montana and raised in Wyoming (near Yellowstone National Park), attended some college and spent 8 years in the Navy Air Force. He currently lives in Marietta, Georgia with his wife, teenage son and dog. He enjoys most sports and many outdoor sporting activities (hunting, skeet / trap, fishing, boating.)