TRUSTED • LOCAL • INDEPENDENT
We are a team of Independent Insurance advisors located in Kennesaw, GA. We can help you with all of your insurance needs by comparing your coverages and rates with multiple insurance providers, saving you time, aggravation, and money.
"Dickerson Agency provides quick and efficient service. We have entrusted them with our articles, homeowners and auto insurance without hesitation. At the Dickerson Agency you are treated like part of the family and I would recommend them to anyone for their commercial and residential needs!"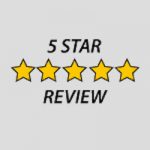 Johnathan M. ~ Customer Since 2015
Download our Free App!
Carry the Dickerson Agency Insurance App with you everywhere you go! Instantly connect to your ID Cards, Vehicle and Home Policy Information, File or Report a Claim and Upload Photos from the Accident, even Pay Your Bill! Use the home inventory function to take photos of your personal belongings and submit directly to your agent. All of the information and protection you need, directly at your fingertips!