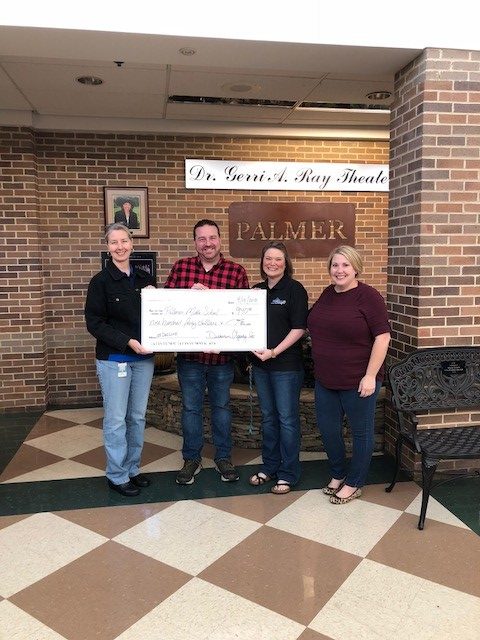 Dickerson Agency has been a part of the Kennesaw community for almost 30 years, which is why we are dedicated to giving back to the people and businesses that make up this area. Our Agency believes that by supporting the people that live and work here, we can give everyone the opportunity to thrive and be proud of the Kennesaw neighborhood and surrounding areas. We have several programs & events that we utilize to try and reach this goal.
Our Referral Program: When people refer their friends, family or colleagues to our Agency for personal or business insurance, we donate $10 per referral to local schools & programs. Last quarter we were able to donate over $900 to the orchestra program at Palmer Middle School. Being able to "pay it forward" is just one way we thank our clients for putting their trust in us. Your referrals are helping the teachers and children in our community by providing them with resources they need in order to be successful.
Small Business Spotlight: Every month we pick a small, local business to highlight in our newsletter. We've put the spotlight on restaurants, boutiques, auto shops, and more. We want to familiarize our clients with a variety of establishments in their community, and also help other local businesses bring in new and continuous clientele. Together by supporting one another, we can share the love within our community and help one another succeed and meet the needs of the public.
Local Event Sponsorship: Sponsorship is another way that we try to give back. Our Agency likes to take part in local festivals and events that cater to the people of the community, such as the Big Shanty Festival and events held by the Kennesaw Business Association (KBA) and Acworth Business Association (ABA). Community events are important because they allow people to come out and socialize with their peers and get to know more about what is going on in their neighborhoods. We also support our local law enforcement agencies, through the LAW Enforcement Press, and run advertisments that help raise funds for their community initiatives throughout the Metro Atlanta counties.
Charity Drives: During the holiday season, we put together a charity drive to help those who may be going through a hard time. In previous years, we have had a toy and clothes drive to benefit Must Ministries and their continued outreach to local families in need. Last year we held a coats and totes drive and delivered the donated items to the Covenant House in Atlanta, who provide shelter and assistance to homeless youth. It's not just the needs of our clients that we are concerned about, we want to go beyond the business side of things and help build a better community for everyone.