You pay for auto insurance but do you know what your policy actually covers? Many clients ask us if their personal auto insurance extends to rental cars. The answer CAN BE yes. You are covered in a rental car the same as if you are driving your own vehicle, IF you have the right coverage.
When renting a vehicle, you may be encouraged to buy rental insurance. If you have comprehensive and collision insurance, bodily injury and property damage liability, or additional coverages, such as medical or personal injury protection included on your personal policy, then it may not be necessary to purchase rental insurance.  If you choose not to purchase insurance through the rental company, any accident would be covered under your existing insurance policy.  Alternatively, if you choose to purchase the coverage, the rental car company would be on the hook for the claim, not you.
It's a good idea to have at least a basic understanding of the coverage included in your auto policy, in case your insurance is needed.  Your agent at the Dickerson Agency will help walk you through your policy and explain exactly what your policy covers.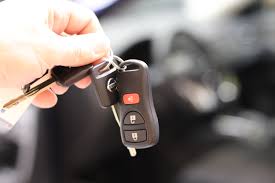 Here is a brief list of how coverages can be simplified and broken down:
Comprehensive and collision insurance: Covers damage to your vehicle due to an accident that you cause, glass damage, stolen vehicle, severe weather damages, or any other situation out of your hands.
Bodily injury and property damage liability: Covers another person's damage due to an accident that you cause, whether it be hurting another driver or pedestrians, or if you run into and cause damage to someone else's property.
Renters or homeowners insurance: Covers the contents in your car if they happen to be stolen or damaged. Many people think that the personal items in their car are covered by their auto insurance, but this isn't the case. If you do not have renters or homeowners insurance and an item gets stolen out of your car, then it is not covered.
Additional coverages: Items such as medical payments and personal injury protection cover medical expenses for you and your passengers if there is an injury due to an accident.
The world is an unpredictable place, and it's better to be covered in the long run, in case something happens while you are driving a rental. Some people choose to go ahead and get rental insurance, even if their auto policy has the necessary coverage, so they can avoid having to file a claim with their own insurance, won't have to pay their deductible in the event of an accident, or to add additional protections that their personal policy doesn't have.
If you're planning a trip or vacation where a rental car is needed, don't hesitate to give us a call!  The Dickerson Agency will be happy to make sure you are adequately protected in your journey.