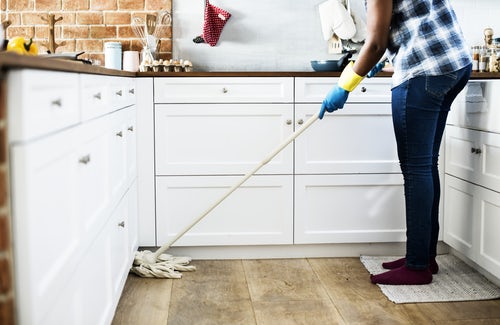 With Spring just around the corner, are you ready for the warmer weather and all that comes with it? It's time to put away your sweaters, open your windows, and let the fresh air fill your home! Outlined below are some common things and places to start your Spring cleaning so you can bring in the new season feeling recharged and refreshed.  They can also help you be prepared in the event of an emergency.
Within your home be sure to do the following:
Check smoke alarms/carbon monoxide detectors
Look for signs of bugs/pests
Clean vents and change any filters
Dust light fixtures
Remove cop webs from corners and ceilings
Rotate or flip mattresses
Throw away unused or expired items
On the exterior of your home and in your yard, be sure to do the following:
Repair any roof damages
Check/clean gutters
Remove dead plants and trim shrubbery that is overgrown
Look for bugs/pests on siding and foundation
Check your AC unit
Clean any siding on your home to stop mold from growing
Replace/clean any windows or screens
Another thing to keep in mind as Spring approaches, is to get your boat, water toys, motorcycle, or recreational vehicle out of storage and ready for Summer. The following are the first steps to getting your summer toys in tip-top shape!
Wash, wax, and detail
Check oil, tires, battery, and other mechanical/electrical systems
Do a safety check (make sure you have the proper safety items – life jackets, helmets, first aid kits)
Check to make sure you have adequate insurance coverage for your toys!
For even more Spring cleaning tips and tricks (plus some awesome recipes too!), check out our Get Ready for Spring Pinterest Board!
https://www.landmarkhw.com/resources/home-repairs-maintenance/spring-maintenance-checklist/6/75
https://www.merrymaids.com/blog/tidy-home/how-to-deep-clean-your-house/
https://www.angieslist.com/articles/9-tips-get-your-boat-ready-spring.htm